Obedience, Manners Training & Puppy Socialization
Interested in combining play, socialization and training in a fun and relaxed environment?
Need a few skills to make the most of your relationship with your young puppy?
This is the class for you!
We are very excited to work in partnership with Excel Canine Training to offer Puppy Socialization and Manners classes! These play and learning sessions happen at our partner clinic, Southside Veterinary Clinic, and are designed for puppies ages 10-18 weeks old. Erin Close is a pet-loving instructor who uses love, rewards and science to give you, the puppy parent, skills for training and solving common problems. The course will introduce good manners, good social behaviour, simple commands and handling. Best of all, this is a fun way to spend some time with your new puppy!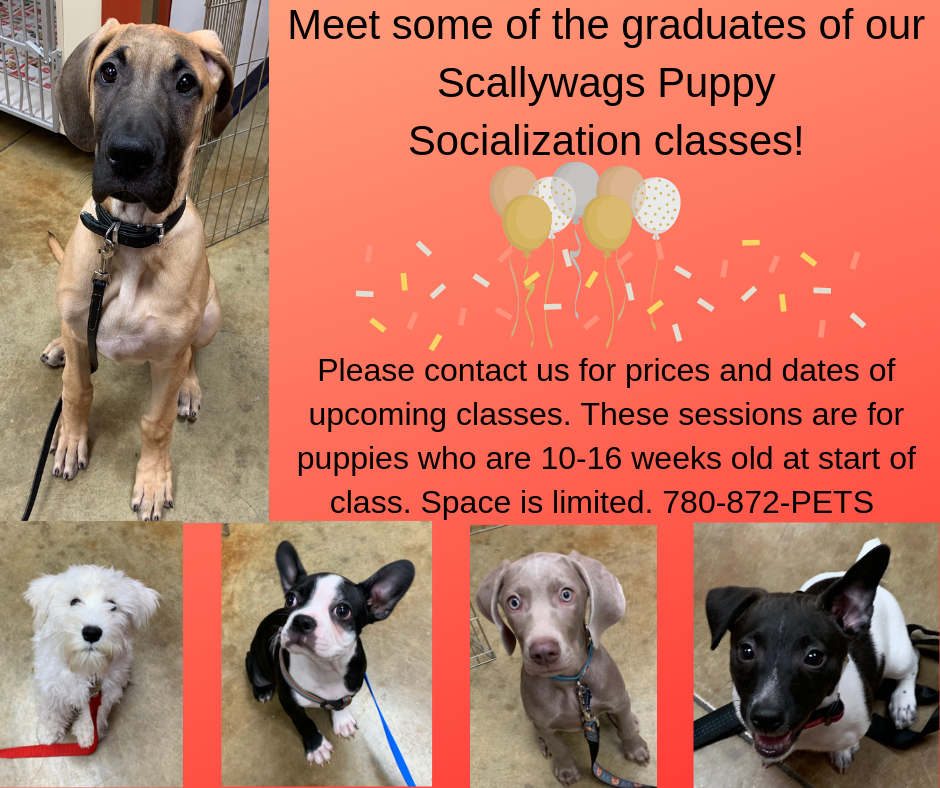 A round of obedience or manners training can greatly enhance your human-animal bond! We are very fortunate to have multiple training opportunities in Lloydminster and surrounding area. Whether you are looking for a basics class (Sit! Stay! Come!) or are interested in dog sports, advanced training, or require some personalized attention for behaviour modification, there is a trainer for you! Please call us so that we might recommend a trainer that best suits you and your pet, your training style and your goals!
Here is a list of available trainers. Please keep in mind that each trainer has a different focus and we are happy to make a personalized recommendation.
Excel Canine Training – Puppy Socialization
Contact us or Southside Veterinary Clinic for upcoming dates. These are for puppies 10-16 weeks old at start of classes.