Friendly faces to greet you at the Lloydminster Animal Hospital, Candace, Kimberley, Melissa T, Katie, Melissa W, Becky F.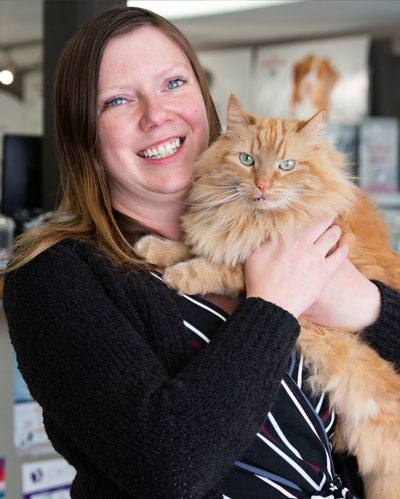 Candace
Receptionist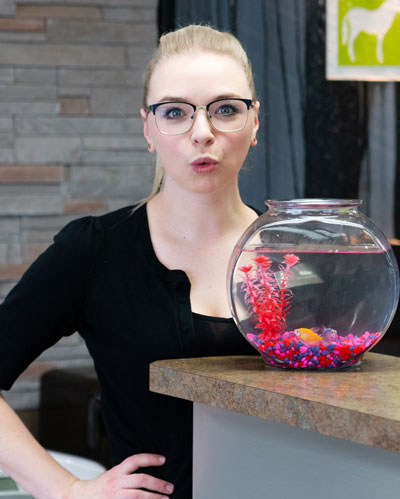 Katie
Receptionist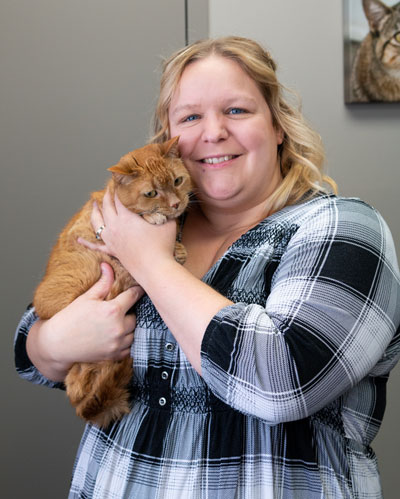 Melissa T
Receptionist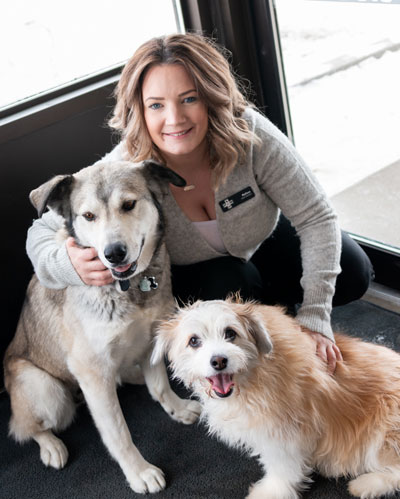 Melissa W
Receptionist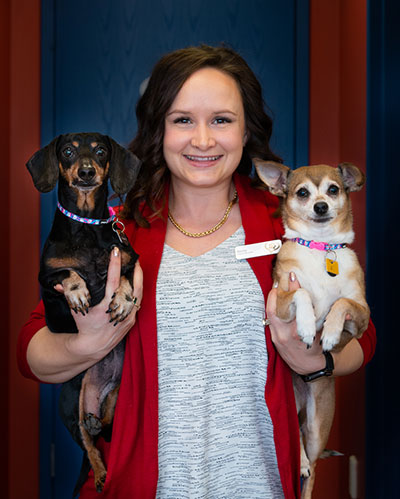 Becky F
Receptionist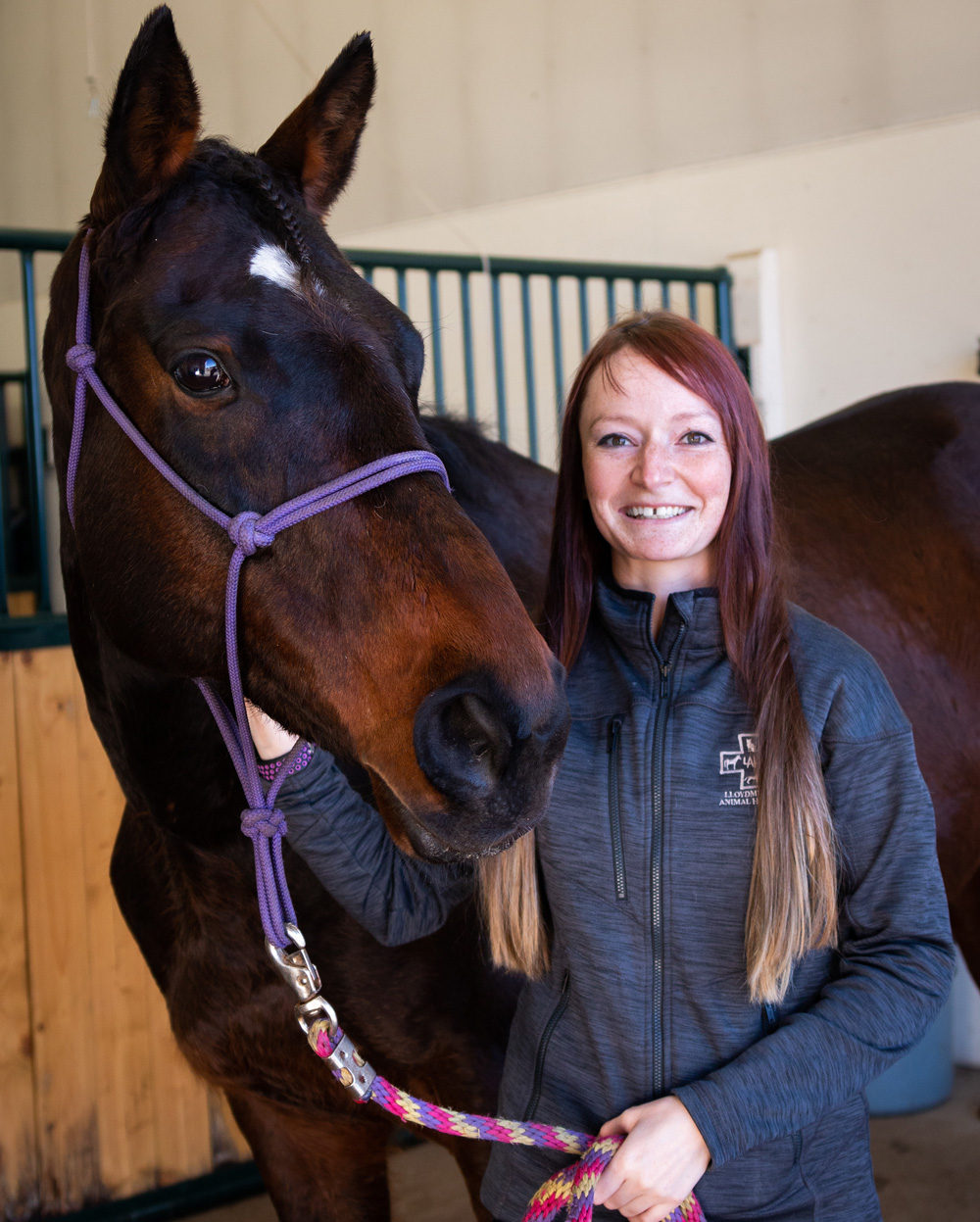 Kimberley
Receptionist, Veterinary Technician Assistant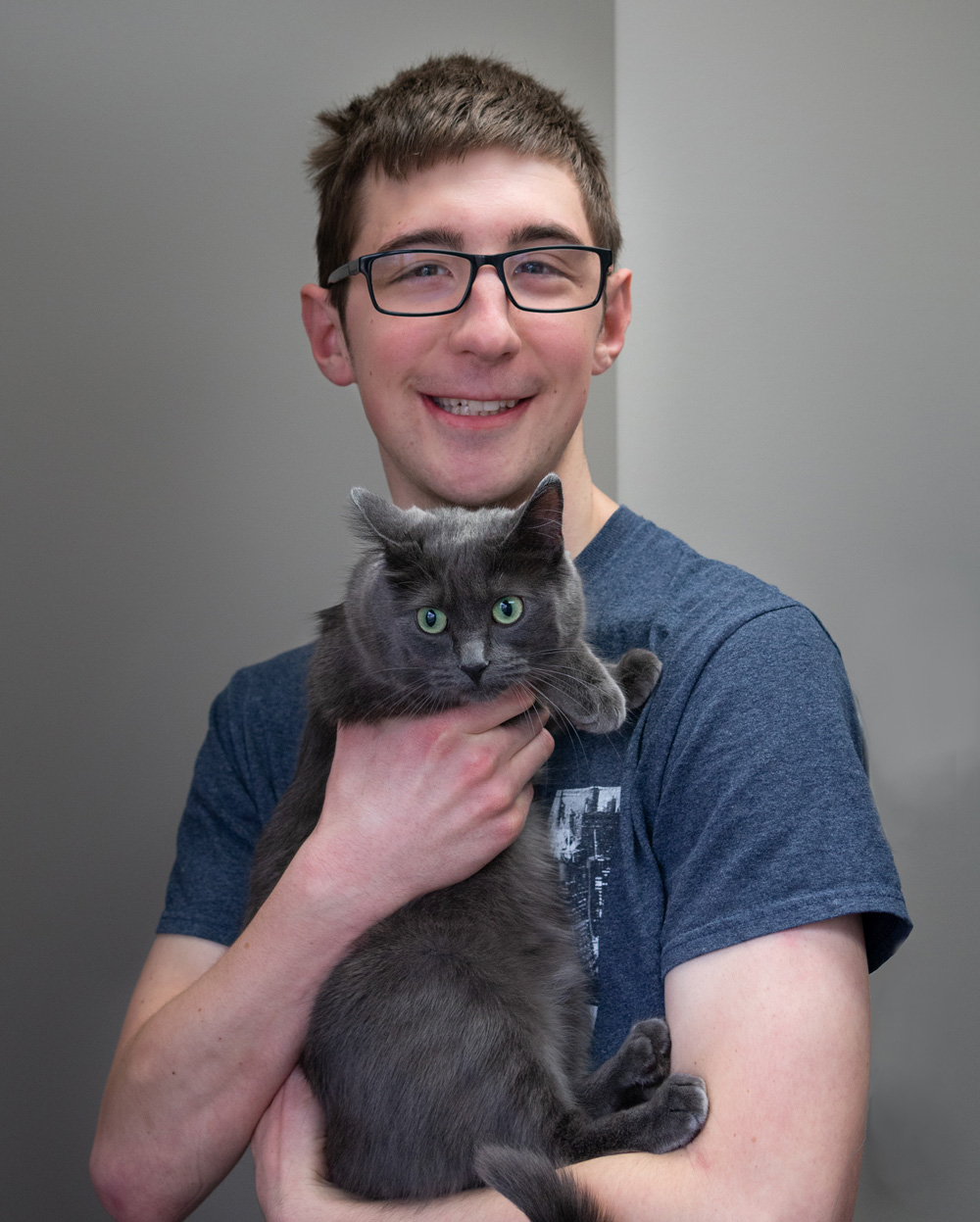 Jake
Veterinary Clinic Assistant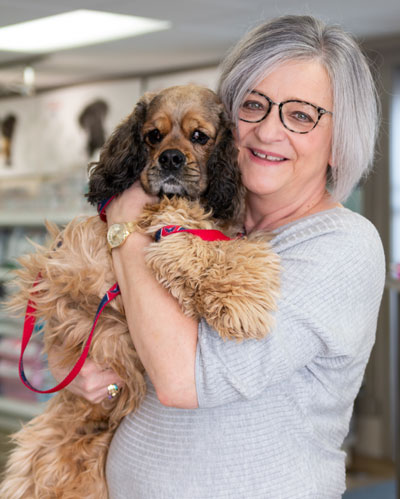 Georgette
Practice Manager
Georgette came to our clinics as the Practice Manager in January 2017 after 20 years in the banking industry. Born in Thunder Bay, ON, but raised in North Battleford, SK, she and her husband Terry and their two boys moved to Lloydminster in 1984. They have five adorable grandchildren and three Cocker Spaniels that keep them very busy!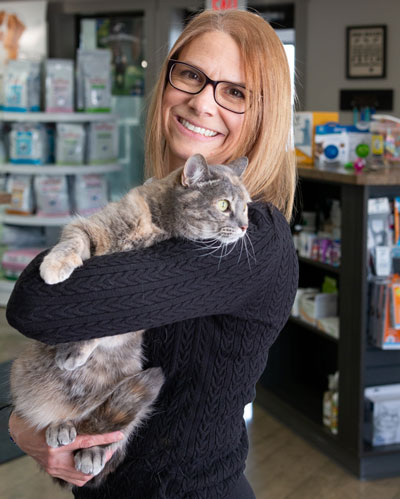 Dr. Sonia Kollassa
Bookkeeper
Dr. Sonia Kollassa started at Lloydminster Animal Hospital in 1994. She has a passion for equine practice and educating clients! She has retired from practice and currently works as our bookkeeper for both clinics. She is married to Dr. Daryl Hanley and they have two children.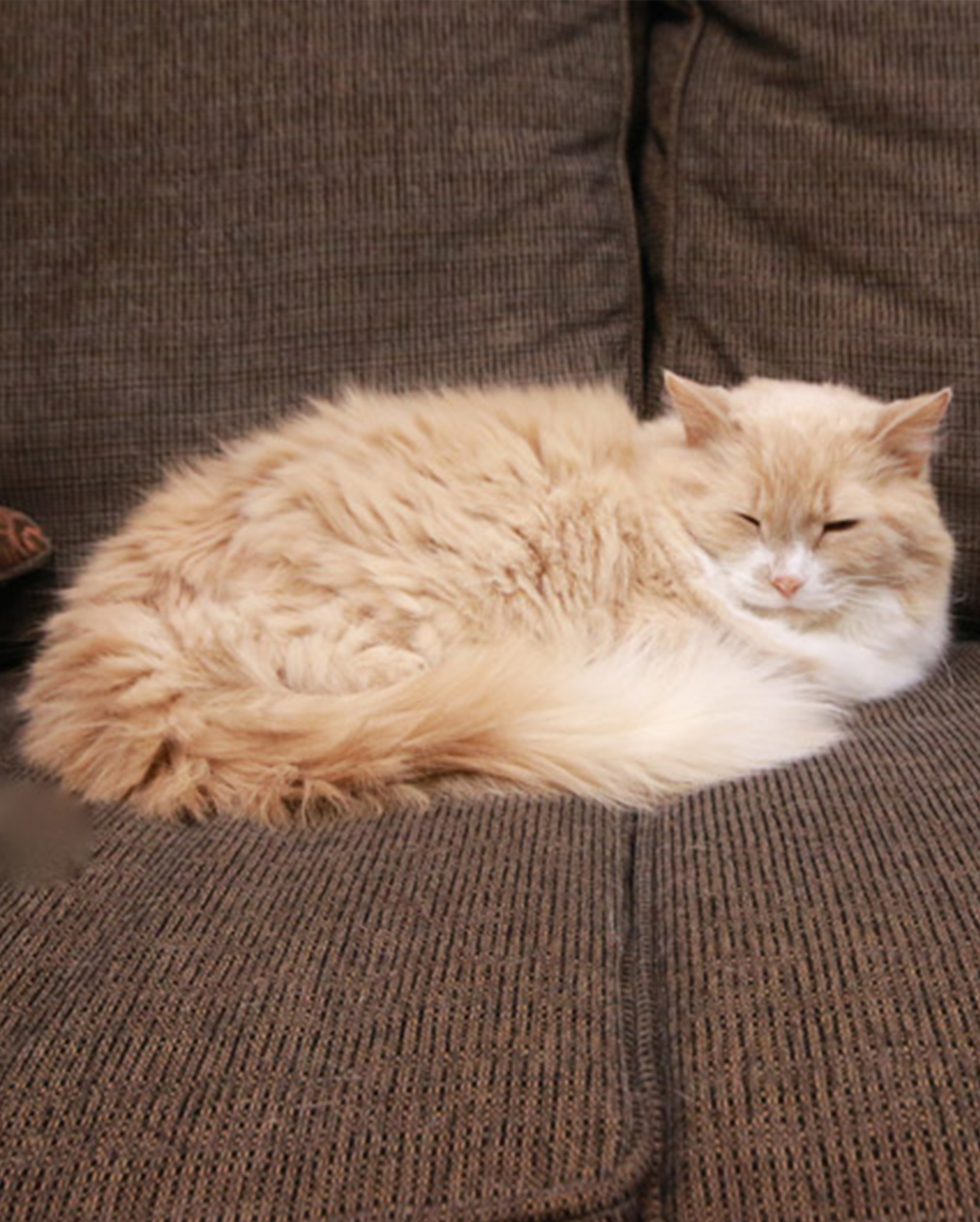 Newt
Newt, our public relations officer, was born in Lloydminster (we think) and raised at the Lloydminster Animal Hospital. She was found as a furry forlorn little stray under a vehicle and brought to us for a health exam. We had an open position and she has been a member of our team since 1997.
Although she has no formal training, in addition to her duties as PR officer, she serves as pilling demonstrator, blood donor, and demonstration animal for school tours. After hours, Newt's favourite activities are sleeping, eating and shedding.
After spending her entire life loving clients and staff, Newt passed away in 2016. We miss her sweet spirit and gentle ways and think of her often!